BIOGRAPHY
Pastor Julius Adeyemi Olufemi Akindele was born on February 2, 1943 to the family of Alhaji Olugbade Atanda Akindele and Mama Maria Omonigba Asake Akindele both of blessed memory. They are descendants of Abayawo Royal family of Isale-Oleyo Imala in Abeokuta North Local Government.
Jimoh, as he was then named, began his primary school in 1951 at St. John's Anglican Primary School, Imala. He sat for His First School Leaving Certificate (GZ) in 1958 at the United Primary School Centre, Aiyetoro and he passed in grade A. He then proceeded to St. Andrew's Anglican Secondary School, Ibara, Abeokuta from 1959 to 1961. Thereafter, he trained as a stenographer/secretary and became a confidential secretary. He worked in Federal Ministry of Agriculture, Federal Secretariat, Obalende, Lagos and later joined Henry Stephen's Nigeria Ltd where he rose to become the secretary to the Managing Director.
He was born again in 1962 at The Redeemed Christian Church of God, Ebute-Metta and later changed his name to Julius. He joined the church at 9A, Willoughby Street and spent the bulk of his life working full time for the Lord. His background as a confidential Secretary was useful as he become the personal secretary to the Founder and General Superintendent, Rev. Josiah Olufemi Akindayomi.
Shortly before the demise of Rev. Akindayomi in 1980, the key tape document and instrument of office of new General Overseer were kept in his care and he handed all these to Pastor E. A. Adeboye and preempted clouds and storms that would have ushered in a new General Overseer, Adeboye that was barely eight years old in the Mission and became a Full Pastor six years earlier.
He became secretary and interpreter to Pastor E. A. Adeboye. Akindele was the foremost Yoruba interpreter for Pastor Adeboye and he introduced popular clichés like (Olukuluku) and (Pataki) to his interpretation.
At a point, he became Director of Foreign Mission. In 1997 he was appointed when the first set of three Senior Pastors became Assistants General Overseer succeeding Pastor H. A. Abiona who had become Deputy General Overseer (D.G.O) he was one of them. (The others are Pastors M.O Ojo and D. A. Ilori). He was A.G.O Missions and later his department was changed and he became A.G.O Admin & Personnel until his retirement in December 2006. The General Overseer, Pastor E. A. Adeboye has so much confidence in him and gave him special assignments after retirement until he became very ill in 2017.
Marriage and Family Life
He married the daughter of the Founder, Deborah Olubunmi Akindayomi now Mrs. Akindele in 1969 and the union was blessed with four children, grand-children and hundreds of spiritual children in 197 nations.
Pastor Julius Akindele was generous, caring but firm. He was a workaholic who loves and faced the Lord. He respected and obeyed his leaders. He loved his wife, children, extended family members and church members that passed through him.
He went to be with the Lord in the early hour of October 5, 2018. He will be sadly missed. Sleep on beloved husband, father, grandfather, brother and uncle.
Leave your tributes in the comment section below.
God Bless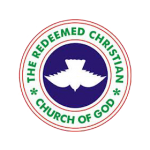 Jesus Christ the same yesterday, and to day, and for ever.
Hebrews 13: 8
Km 46 Lagos Ibadan Expressway, Redemption Camp, Nigeria.
Phone: +234-1-8447340, +234-0-7098213112
Email: [email protected]