SUNDAY SCHOOL MANUAL
This manual is used in Sunday School Classes in the RCCG. Dont know what sunday school is all about?
You can find out here or simply proceed to the links below to start making use of this resource: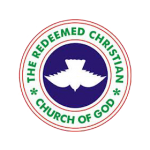 Jesus Christ the same yesterday, and today, and for ever.
Hebrews 13: 8
Km 46 Lagos Ibadan Expressway, Redemption Camp, Nigeria.
Phone: +234-1-8447340, +234-0-7098213112
Email: [email protected]