Next Month » « Prev Month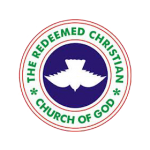 Jesus Christ the same yesterday, and today, and for ever.
Hebrews 13: 8
Km 46 Lagos Ibadan Expressway, Redemption Camp, Nigeria.
Phone: +234-1-8447340, +234-0-7098213112
Email: info@rccg.org
If you are a member of the RCCG and you have events or programmes, then you can simply click on the (+ Add Event blue button).
Once we receive your event schedule and it is confirmed then your event or programme will be live on the RCCG Calendar.
God bless you!