HABITATION OF HOPE
The R.C.C.G habitation of hope care ministry was founded by God which is entrusted into the care of our mother-in-Israel pastor Mrs. Folu Adeboye, the ministry is commissioned to take care of street kids between the ages of 7-17 years. Established in 2006 after a commission by God to a group of evangelist to go to KURAMO beach in search of lost souls to reconcile them back to Christ in line with 1 Corinthians 9:20-23.
---
Like any purpose of God which cannot be hindered by any situation or challenges the ministry was able to overcome its various obstacles and challenges which accompanies any organization in its inception.  Read More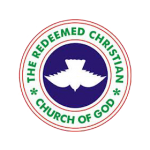 Jesus Christ the same yesterday, and today, and for ever.
Hebrews 13: 8
Km 46 Lagos Ibadan Expressway, Redemption Camp, Nigeria.
Phone: +234-1-8447340, +234-0-7098213112
Email: [email protected]