DOWNLOADS
Welcome to our downloads section! You are free to download the messages and sermons from the Holy-Ghost Services as well as other RCCG based events.
We have now launched the Membership Site at www.store.rccg.org as requested by users. This is a paid membership site where you can have access to the entire RCCG Archive which we have presently. This is a paid feature because we are hosting on a paid platform and need to maintain support. On the RCCG Store you will also have access to books, videos and other assets and not just audio alone. This Library will always be consistently updated.
We hope you can support us by joining the RCCG store. However, this download section will still be available for free downloads
Kindly note that these downloads will be replaced monthly in order to conserve and optimise our resources
If you have been blessed by any of these downloads, kindly support the RCCG IT Services Department by making a small donation. You can also support our Father-in-the-Lord Pastor E.A Adeboye in contributing towards the New Auditorium Building. God Bless you!
New Auditorium Building Donation Link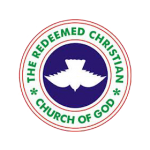 Jesus Christ the same yesterday, and today, and for ever.
Hebrews 13: 8
Km 46 Lagos Ibadan Expressway, Redemption Camp, Nigeria.
Phone: +234-1-8447340, +234-0-7098213112
Email: info@rccg.org