Pastor E.A Adeboye Welcomes you!
Something NEW is here! But before I introduce it to you let me first welcome you to the Information Gateway of the Redeemed Christian Church of God. Established in 1952, RCCG is a growing church with Parishes of the church in over 178 countries of the world.
RCCG Christian Social Responsibility
Learn more about the RCCG CSR.
Daddy Akindele Goes Home
Leave your tributes in the link below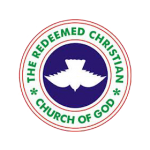 Jesus Christ the same yesterday, and today, and for ever.
Hebrews 13: 8
Km 46 Lagos Ibadan Expressway, Redemption Camp, Nigeria.
Phone: +234-1-8447340, +234-0-7098213112
Email: [email protected]