Pastor E.A Adeboye Welcomes you!
Something NEW is here! But before I introduce it to you let me first welcome you to the Information Gateway of the Redeemed Christian Church of God. Established in 1952, RCCG is a growing church with Parishes of the church in over 178 countries of the world.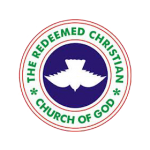 Jesus Christ the same yesterday, and today, and for ever.
Hebrews 13: 8
Km 46 Lagos Ibadan Expressway, Redemption Camp, Nigeria.
Phone: +234-1-8447340, +234-0-7098213112
Email: [email protected]